Green Line Arts Center Competition
2015 - Chicago, Illinois, USA
This Performing Arts Center for the University of Chicago, Illinois is based on the idea of overlapping of the different layers of history and program, of pre-existent and new social and architectural structures. This complex superposition is architecturally expressed by overlapping formal and structural layers.
As if it were the rigging system of a theater or a scaffolding of a project under construction, an orthogonal grid is introduced allowing a flexible use and technical adaptation of the interior spaces. The continuity of this structure over the different floors of the building, its presence in both façades and basically in all public spaces, will make it the architectonical element that unifies interiors and creates a strong personality for the Art Center.
The changing modularity of the system and its superposition on the pre-existing facade reveals a building composed out of different layers and time frames. A building that allows contrasts, encounters and overlaps both in its programming as in its architecture. In the same way different layers of history and architecture are superposed and brought in a fruitful clash, also the different activities within the building are played out.
Every activity finds it individual space but is brought in direct relation to neighboring activities. The performance venue can be extended into the foyer, the music room extends to the garden, the dance studio is activated by the movement of the L-line, the offices overlook the performance hall, etc.: a house of cross-pollination in which different disciplines interact continuously and intensively.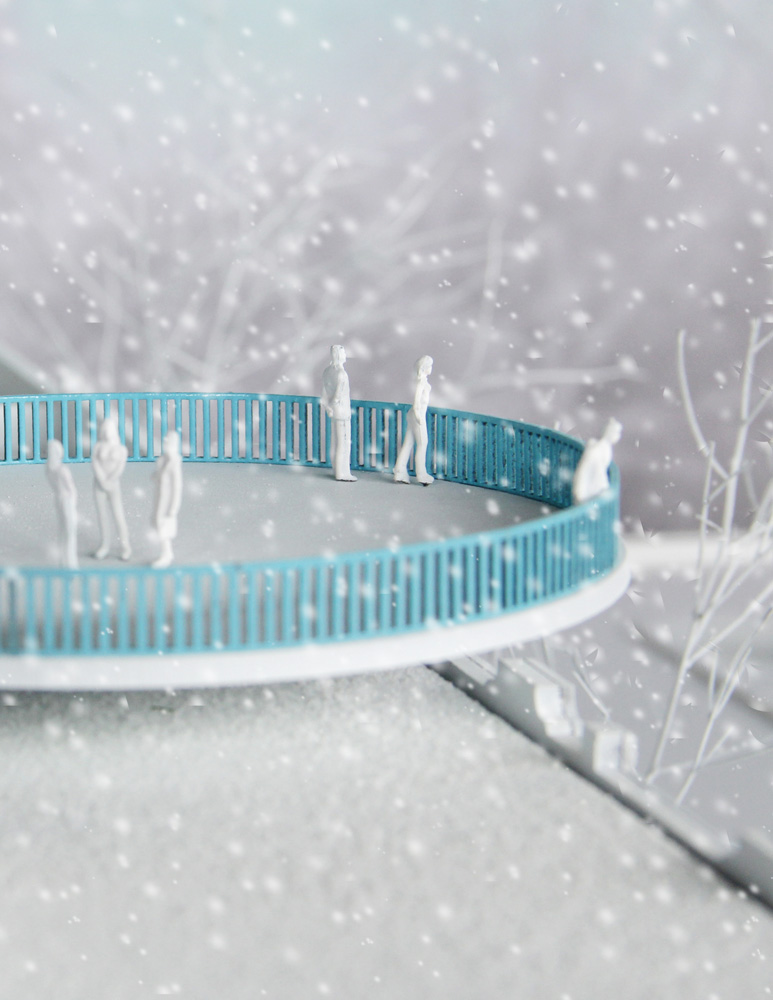 Architectural Design: PRODUCTORA (Carlos Bedoya, Victor Jaime, Wonne Ickx, Abel Perles) | Collaborators: Juan Benavides, Diego Velazquez | Location: Chicago, Illinois, USA | Type: Invited Competition - Performance Arts Center |Surface: 26,910 sqft |  Client: University of Chicago | Architect of Record: UrbanWorks | Landscape Architect: Luis Callejas | Structural Engineering: Matrix | Civil Engineering : EDI / MEP and FP: Milhouse Engineering | Acoustics: Threshold | Theater Consultant: Schuler Shook | Date: December 2015